About this Blog
.
.
Have you ever noticed how we live 99% of life in the ordinary, mundane, everyday things we do?
*
So it's not hard to find ourselves in a rut. 
Why am I doing this? What's it all about? Surely there's more to life, than this!
And along comes Jesus. He looks at those ordinary things from a different perspective. He turns our world upside down. All of a sudden there is meaning, there is purpose, there is a better life.
A rich life. A full life. A life with destiny. A dynamic relationship with Jesus.
What this blog is all about is helping you live that life. Helping you have that relationship, by looking at the ordinary, everyday, mundane things of your life … from a different perspective.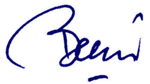 *