It's Arrived – YOUR Sneak Preview of "Dealing with Difficult People"
As promised, all those who registered as subscribers to this blog by Sunday the 4th of March 2012 now have access to the sneak preview of my next book.  But it is for subscribers only so when you download it, you will need to enter the password I emailed you if you subscribed by the deadline.
As I've said previously,this latest book is a totally new concept. So what I need is your feedback.  Remember, it's for subscribers only so you'll have to enter the password I sent you in the email when this post went up, in order to open the file. You can save the file to read it later (you'll sill need the password to open it).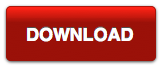 On the last page is a list of questions that I'd ask you to consider, and a button to bring you back to this post, so that you can leave your comments below. Can I ask you please to post your comments by Monday the 12th of March. I have no doubt that your input will play a huge role in making this a book that will impact many more lives. Enjoy the read and thanks (heaps!) for your help.